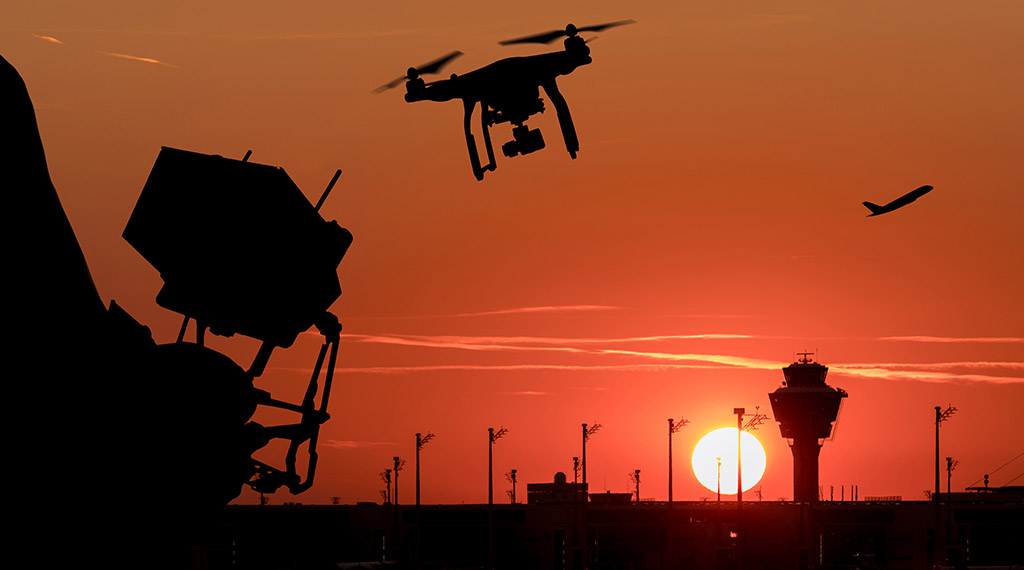 Detect and Avoid
The general rule of aviation and transportation, in general, is to avoid collisions by making it easy for others to see you while defensively looking out for them. Tradition and regulation have been established to capture this concept of see-and-avoid. But how do you see-and-avoid when there are not any humans in the vehicle, vessel, or aircraft. Technology must provide methods to detect others and avoid collisions (detect-and-avoid or DAA).
ASSURE has been extremely active working with industry, regulators, operators, and standards groups to develop the technology, the performance standards, and the means of compliance by which to ensure safe separation. ASSURE is using its vast array of capabilities to include it's FAA test ranges, modeling and simulation, and high-power computing to help bring DAA technologies to market and ensure they are safe. The development and certification of DAA systems are critical to beyond-visual-line-of-sight operations which is key to the successful commercial and public safety applications of this new technology.
---
ASSURE Advantages
---
ASSURE allows industry and government agencies direct access to the capabilities and expertise of 26 universities and their researchers worldwide. The skills, abilities, and experience housed within ASSURE are critical to the success of our mission and the mission of our many partnering entities. The ASSURE organization is passionate about quality and meaningful research that safely and efficiently brings UAS into the National Airspace. If you see a topic area you would like to know more about please contact us directly for more information.
---
---
Related Research Projects